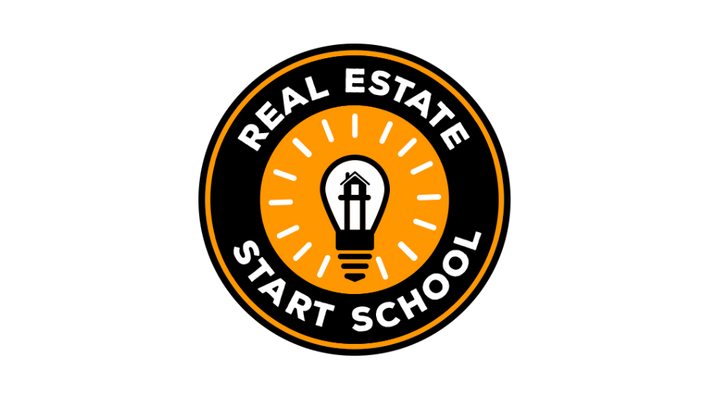 Real Estate Start School - v 1.0
Don't Just Learn About Real Estate Investing.
Get Started With A Step-By-Step Plan
& Supportive Community!
Introducing Real Estate Start School from Coach Carson, a hands-on, step-by-step system that enables you to confidently make progress towards your first (or next) investment property.

Real estate information is valuable, but only when it's specifically adapted to your unique situation. That's why this course is different. You get a customized plan based on your situation, step-by-step guidance from me (Coach Carson), and ongoing support from a community of fellow real estate investors. All of this helps you apply what you learn and make real progress towards your next deal.

COURSE INFORMATION
Here's what's included with Real Estate Start School

Real Estate Start School was designed to get you started. Each and every facet of the course, from its length to action items, was carefully planned to serve that goal.
Work at your own pace with anytime access to six distinct modules with 17 videos (over ten total hours!), taking you from scratch to getting started with your real estate investing business.
Clear action items help you build momentum, so that by the end of the course you will already be well on your way.
Participate Live during 8-week group sessions (occur twice per year) to receive encouragement and accountability with fellow students. Repeat as often as you like with future groups.
6 group coaching calls and challenges with Chad during the first 8-week live session. Coaching calls hold you accountable, give you help on action steps, allow you to ask questions, and let you learn from others.
Bonuses keep you on track, including a printable workbook, cheat-sheets, checklists, and a series of special Expert Interviews with successful real estate investors.
Exclusive access to a student & alumni private community on Facebook to discuss the lessons, keep yourself accountable, and move through the course with your fellow classmates.
Lifetime membership to the course + community Pay once, repeat any part of the course and stay connected to the community as often as you life.
Monthly Alumni group coaching calls throughout the year to continue learning and connecting with other successful real estate investors

WHAT YOU WILL LEARN
Practical steps to make progress towards your next deal

Across 6 different modules, each designed to guide you step-by-step, you'll receive detailed lessons on how to:
Develop a customized real estate plan for YOU: Like picking from a menu, this course will help you choose the unique real estate plan that will move you towards your financial goals.
Pick the right market for investing (local or long distance): You'll receive detailed instructions and a checklist so that you can make sure you have a profitable investing market, either locally or long distance.
Run the numbers to know you have a good deal: Real estate investing is a numbers game. So, you'll learn the most important formulas to confidently evaluate your next property purchase.
Build a dream team to help you succeed: The right team will make or break your efforts, so you'll learn the most important team members, like real estate agents, CPAs, contractors, etc. You'll also learn how to choose the right ones.
Get the money to fund your deals: You'll learn the best sources of financing, both traditional and non-traditional (like seller financing and private money). And you'll get ideas to raise money for down payments and other cash needs.
Find good deals: Nothing else works in real estate investing if you can't find a good deal. You'll learn how Chad has consistently bought good deals year-in, year-out for 15 years.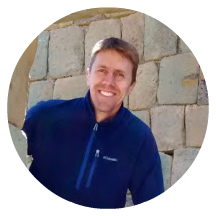 WHO THIS COURSE IS FOR
Financial Independence Seekers

Real Estate Start School is for those who want to use real estate to achieve financial independence but don't know the steps to get started (or restarted) with their next property.
You understand the power of real estate investing. You like the control it gives you to build wealth, generate income, and eventually make working for money optional. But real estate investing also has a lot of moving parts. Making progress can sometimes feel overwhelming (even if you bought real estate in the past).
Real Estate Start School is both the guide AND the supportive community you need to get unstuck, become confident, and move forward. It's designed for aspiring landlords, house hackers, flippers, or wholesalers. And it can help whether you're brand new or just getting back into the game.
DON'T TAKE MY WORD FOR IT
Below are testimonials about Real Estate Start School and Chad's ability to help investors get started with real estate investing.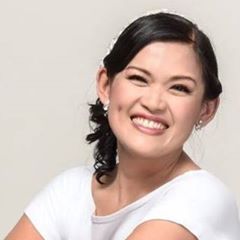 "Joining Real Estate Start School is one of the best decisions. Coach Carson made the classes simple and doable; so I was able to complete a chapter a week. Action items and goals were individually tailored.
Coach Carson is knowledgeable, a great listener and passionate about helping each student to be successful. Hands down, whether new at real estate or you want to step up your business, you'll want in on his coaching.
After my first year, I flipped one house, added a rental to my portfolio and closed a wholesale deal.
- Khristi Vee, Jacksonville, Florida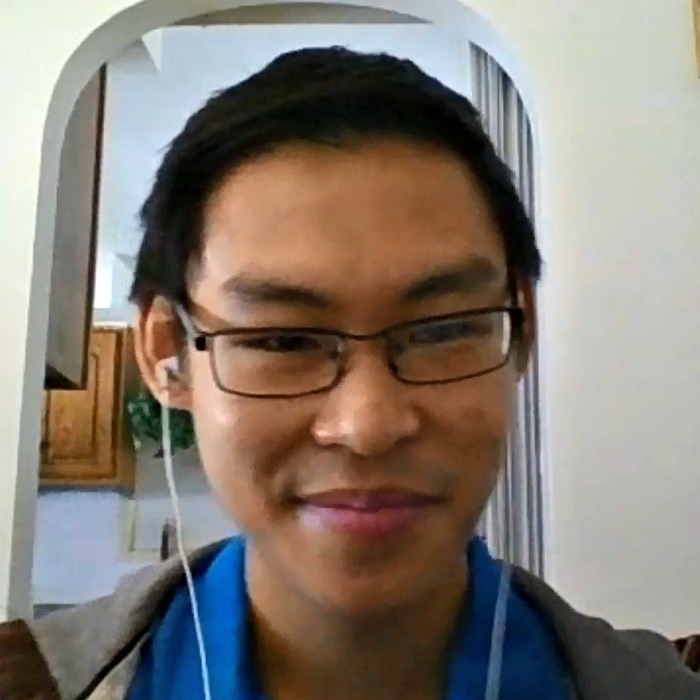 "This is a no-brainer just to buy the course ... because I don't think I would've gotten started and done the action items without getting involved in Real Estate Start School. I would've just still been reading and wondering."
"I was like 'ok, yeah - this is a no brainer just to buy the course.' I really like the way Chad teaches, really down to earth. He makes real estate investing really approachable and possible. Because I don't think I would've gotten started and done the action items without getting involved in Real Estate Start School. I would've just still been reading and wondering.
First, from like a psychological perspective, I liked how right from the start Chad was like 'don't worry about being perfect, just pick a number, pick a day, and just do it. That really set the tone for the entire course. A lot of what's stopping me - and I'm sure a lot of people - is the need to be perfect. It cripples you and paralyzes you.
And then I really liked figuring out my why - I want to have income flowing while I'm traveling and just enjoying myself. It's my big why.
And I also liked picking my financial independence goal … Chad said to just pick a number, it could change. That gave me a huge sigh of relief. I thought I had to be perfect and figure it out with a ton of unnecessary math. So, I just picked a number - $60,000/year - and most of it would be passive income.
And just looking at properties and evaluating them and seeing if they were a deal was huge for me. I don't think I would've done that myself. I liked the simple math - the cash on cash return, net income after financing. It's cool … when I first started doing it, it took me forever because I wanted to be good at it and I wanted to be right. But at this point not even 2 weeks after doing it a little bit every day, I'm really fast at it. It's just gotten a lot faster and a little more intuitive. So, that's cool. It's really rewarding to see that.
If you're like me and you were just wondering about real estate investing and if there was a perfect time, there is no perfect time, really. Just do it now.
The way Chad coaches you, he takes you step-by-step. You have an action item after each lesson. And that's why I've been taking it really slowly - I really want to take the time to do the action item, because every time I do it I feel like I'm taking a huge leap forward and building a foundation that's going to be great for years to come.
- Michael Nguyen, Philadelphia, PA and Tokyo, Japan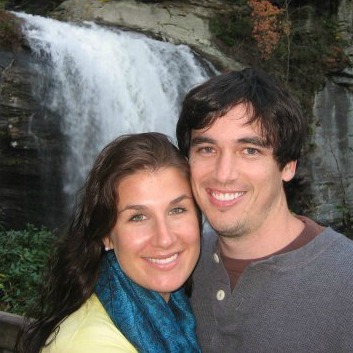 "He is the ONLY person Sean and I would recommend to someone if they are just getting started in real estate"
"My husband and I decided in 2010 that we wanted to be real estate investors. We quickly realized that there were a lot of different directions to go and we needed a lot of help to begin this journey. My husband, Sean, knew Chad through one of the investment groups and trusted him immediately so we sought him out to be our mentor. It was the best decision that we could have possibly made.
The great thing about working with Chad is that he helps you understand your strengths and weaknesses so that you can come up with a plan that makes sense for your personal goals. Unfortunately, we have seen a lot of friends jump from strategy to strategy but Chad gave us clarity to understand what we wanted so that we could reverse engineer the process.
Chad has been everything you could ask for in a mentor and it has grown into a terrific friendship as well. You can't ask for anything more than for someone to educate you on the mechanics of investing and to also help you cultivate a plan that makes sense for your life. We have far exceeded our goals to this point and it is largely due to having fantastic resources like Chad. He is the ONLY person Sean and I would recommend to someone if they are just getting started in real estate or if they are looking to take their business to the next level.
- Heather and Sean Mckay, Charlotte, NC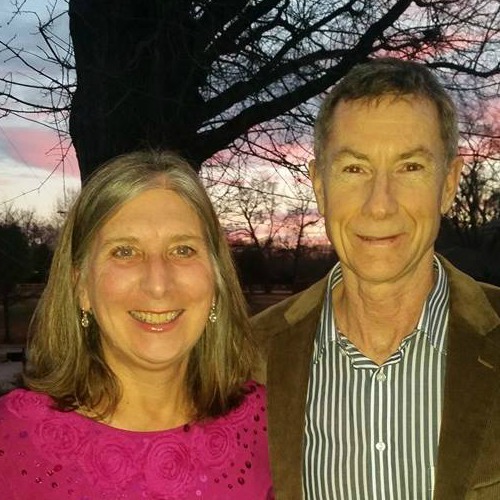 "He is truly an expert on real estate investing."
"I've known Chad for several years. He is truly an expert on real estate investing. Chad has always been willing to share his knowledge and advice on any question I had, or to help me evaluate a potential deal.
- John and Margaret Atwood, Greenville, SC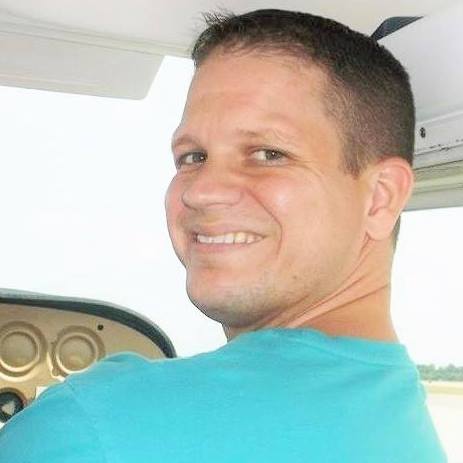 "To sum up Chad in 4 words- Character, Knowledge, Accomplished, and Intelligent."
"I have known Chad Carson as a fellow Investor and in my capacity as Director of Education for the Metrolina Real Estate Investor's Association in Charlottte, NC since 2008.
I cannot fail to stand in awe of Chad's accomplishments and consistency as a real estate investor. Our organization has had him in to teach on various subjects, and he has invariably covered the subject thoroughly, entertainingly, and at a level incredibly appropriate to the subject audience.
As a coach and mentor, that is where Chad really shines- he can take an Investor making $75K per year and help him get his business to the next level of well over $6 figures, but can just as easily adapt his level of instruction to help a brand new Investor do his or her very first deal without overawing, overloading, or burdening them with information that is at that level superfluous. You will find this quality well-nigh nonexistent among those who coach other investors. To sum up Chad in 4 words- Character, Knowledge, Accomplished, and Intelligent.
- Lou Gimbutis, Charlotte, NC
GET UNSTUCK & GET STARTED NOW

Don't get stuck in analysis paralysis or being a perennial student. Instead, start moving forward towards your next real estate deal. Taking action is your best teacher, and that's exactly what Real Estate Start School will help you do.


Course Curriculum
Introduction
Available in days
days after you enroll
Module #1 - Personal Goals & Strategy
Available in days
days after you enroll
Frequently Asked Questions
When does the course start and finish?
The course starts now and never ends! It is a completely self-paced online course - you decide when you start and when you finish. But you can also start with one of the twice-yearly (Spring and Fall) open enrollment groups, This live part of the course lets you participate in weekly challenges, coaching calls, and other events designed to hold you accountable and help you make progress faster.
How long do I have access to the course?
How does lifetime access sound? After enrolling, you have unlimited access to this course for as long as you like - across any and all devices you own. And you get to join any group coaching calls offered to students anytime in the future.
Will I get access to the full course all at once?
Yes.
What if I am unhappy with the course?
We would never want you to be unhappy! If you are unsatisfied with your purchase, contact us in the first 30 days and we will give you a full refund.
What are the group coaching calls like? When are they?
I use an online meeting software called Zoom.us which lets you see and hear me (Coach) via video. And then you can participate by listening, chatting, and talking over your computer or phone. All calls are recorded for later listening. The calls are usually on Thursday, and we rotate back and forth between early evening Eastern Time and Pacific Time. The call usually starts with a topic for 10-15 minutes, and the rest of the time (up to 1.5 hours) is 100% your questions and discussions.
Do I need a lot of cash to get started in real estate investing?
It depends. But your start will certainly be easier if you've saved up cash for down payments and other upfront expenses. With that said, Chad began real estate investing with $1,000. This course will teach you strategies if you have a lot of funds or if you don't.
Will this real estate information work in high-priced markets? What about outside of the U.S.?
High-priced markets have their challenges and benefits. A key lesson in the course will address evaluating whether your market is good for investing or whether you should invest out of town. The general investing and business principles will work in any location. But real estate laws are very local, so you'll certainly need to have local expert advice before moving forward.
What do I do if I need help?
If you need help with something related to the course, please contact
[email protected]
Thanks!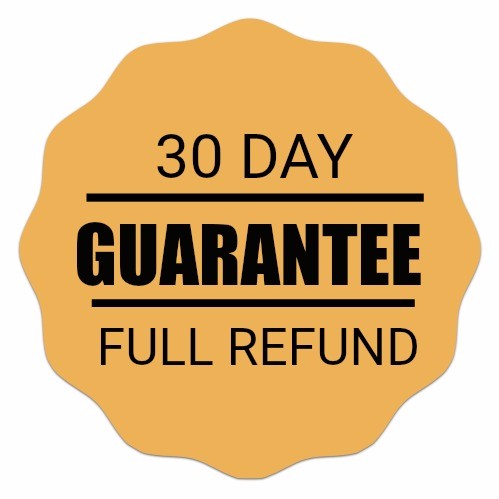 GUARANTEE
Real Estate Start School comes with a 30-day 100% money back guarantee. I pride myself on high quality programs that actually work…if you put the work in. Meaning, if you do study the material and do the action exercises, good things happen. If you don't do it, nothing good happens.
If within 30 days you are unhappy for whatever reason just email our customer support. We stand behind Real Estate Start School 100%.
This course is not open for enrollment.