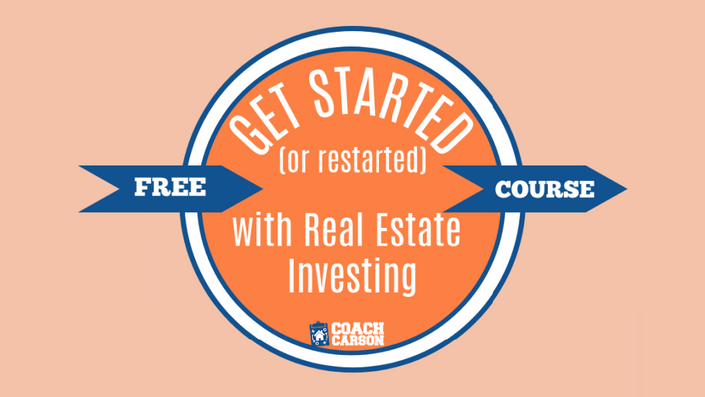 7-Day Free Course With Coach Carson
How to Get Started (or Restarted)
With Real Estate Investing
This is a FREE 7-Day Free Course designed to help you get started (or restarted) investing in real estate.
Getting started can seem overwhelming. That's why I've broken it down into 7 simple, practical steps that you can learn and apply in order to gain momentum. In each lesson I (Coach Carson) will give you the best tips I've learned in the school of hard knocks as a full-time real estate investor for 15+ years.
After each lesson you are welcome to leave your questions in the discussion forum so that you can get clarity and support directly from me.
I look forward to seeing you inside!